JinSan YL-Dolls

Jinsan Mannequin Factory
No 75-5, Kangle North Road, Shaxi Town, Zhongshan City, Guangdong Province, China
A company that pays JinSan to produce TPE dolls to their specifications.
YL-Dolls are exclusive to YL-Dolls only.
Remember - all JinSan dolls from The-Doll-House come with the Enhanced skeleton!

FREE HEAD - with all JinSan dolls!
Please select your doll and add to the shopping cart.
Then add a JinSan head to the shopping cart from the JinSan heads page.
Use coupon code FreeHead at checkout to get the (JinSan) head for free!
Happy Shopping/browsing!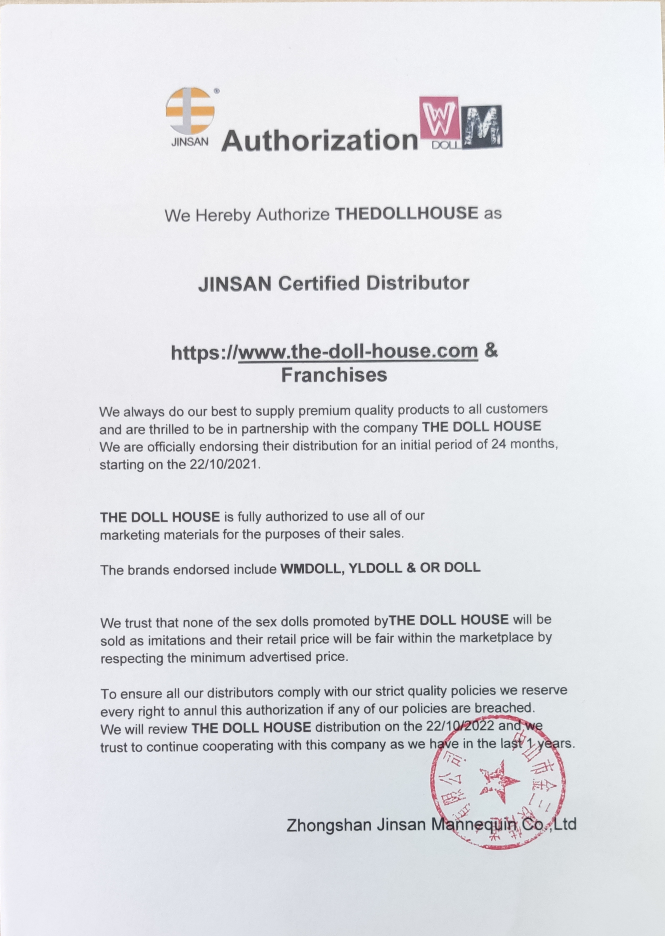 ---
¡Tu Carrito está Vacío!